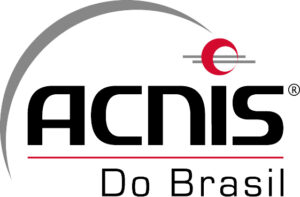 Acnis do Brasil
Av. Iporanga, 340 – Galpão 3
B Ronda Grande – Éden
Sorocaba – SP
CEP: 18086-602
Tel : +55 15 3225 4044
https://acnisdobrasil.com.br/web/
Bior Technologies do Brasil started its activities in 2004. The company is based in Sorocaba, 100 km from São Paulo. In September 2011, Acnis International went into partnership with Bior Technologies do Brasil. And in 2014, the Brazilian company became ACNIS DO BRASIL®.
As Acnis in France, Acnis do Brasil stocks and distributes titanium and stainless steel for medical market, and also some Nitinol, peek and polyethylene (UHMWPE).
Acnis do Brasil is the exclusive distributor of Orthoplastics for polyethylene and Evonik for PEEK.
Acnis do Brasil is ISO 13485 registered.
ACNIS (Shanghai) Trading Co., Ltd.
Room 1103 Carlton Building, No.21 Huanghe Road, Shanghai 200003, China
Tel: +86-21-53681219
Mobile: +86-13917941045
Acnis Shanghai is a subsidiary of Acnis International. Based in Shanghai, the company stocks and distributes titanium and stainless steel, mainly for medical market.
Thanks to our oversea warehouse, we can deliver locally our Chinese customers. Acnis Shanghai can also count on the headquarter 's warehouse in France to offer a more extensive range of products.

Aerometals & Alloys  
60-62 rue du Progrès
69680 Chassieu
Tél. +33 (0)4 26 49 63 63
Fax +33 (0)4 26 49 63 67
Since 1993, Aerometals & Alloys is one of the leaders in the storage and distribution of titanium exclusively dedicated to aerospace.
Since 2014, part of Acnis Group, Aerometals & Alloys offers a full service thanks to its cutting machines such as saws, laser and water jet.
From the warehouse, located in the Paris region, Aerometals & Alloys distributes worldwide a full product range of titanium, stainless steel, high performance alloys in sheets, round bars and billets.
The company is EN 9120 registered.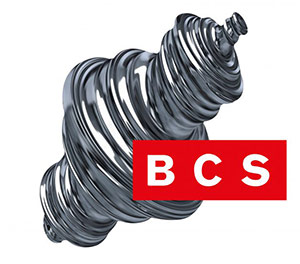 BCS
17 Rue des Frères Lumières
69 680 Chassieu
Tél : + 33 (0) 4 72 21 42 90
Fax : + 33 (0) 4 72 21 42 87
Since 1987, BCS develops, produces and sales non-precious dental alloys (titanium, cobalt chrome, nickel chrome, peek …) for partials, crowns, bridges and porcelain works available in different forms (discs, ingots, powder, bars, soldering and brazing). 
In 2020, Acnis International acquired BCS in order to develop its presence on the dental market.  
With its own experience in the metallic powder for additive manufacturing, BCS has been chosen by Acnis for the distribution of powder.