Exhibitions
Écrit le 19 April 2022 par Jeanne Lhomme
Meet us all year round at industrial, medical and aeronautical exhibitions in France and abroad!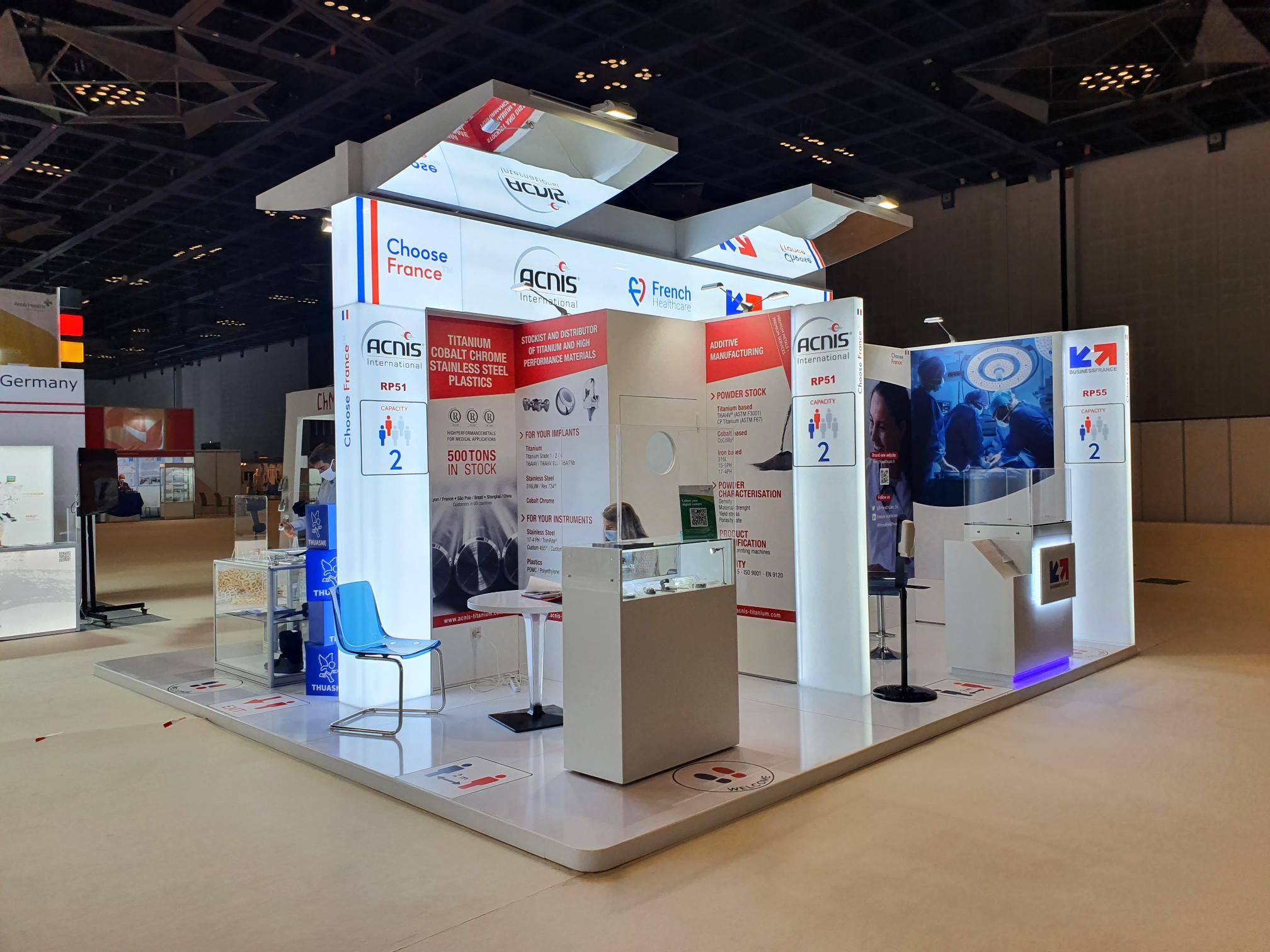 Come and talk to our technical sales teams, ask all your questions and find out about our business lines at the 2022 trade fairs and forums. We look forward to seeing you there!
Meet us in France at the following trade fairs:
– Additive Médical France (webinar), 26 January
– 3D Print from the 5th to the 7th April, in Lyon
– Dental Forum from the 7th to the 9th April, in Paris
– Journées Technologiques Titane from the 1st to the 5th May, in Nantes
– Orthomanufacture from the 11th to the 12th May, in St-Etienne
– Euronaval from the 18th to the 21st October in Paris
– 3D Print from the 20th to the 21st October in Paris
– AEROMART TLS from the 29th November to the 1st December in Toulouse
And all over the world !
– Expodental from the 24th to the 26th March, in Madrid
– Birmingham Dental Show from the 13th to the 14th May, in Birmingham
– EPHJ from the 14th to the 17th June, in Geneva
– Stainless Steel World from the 27th to the 29th September, in Maastricht
– MEDICA from 14th to the 17th November, in Dusseldorf
– FORMNEXT from the 15th to the 18th November, in Frankfurt
For more information, feel free to contact us !